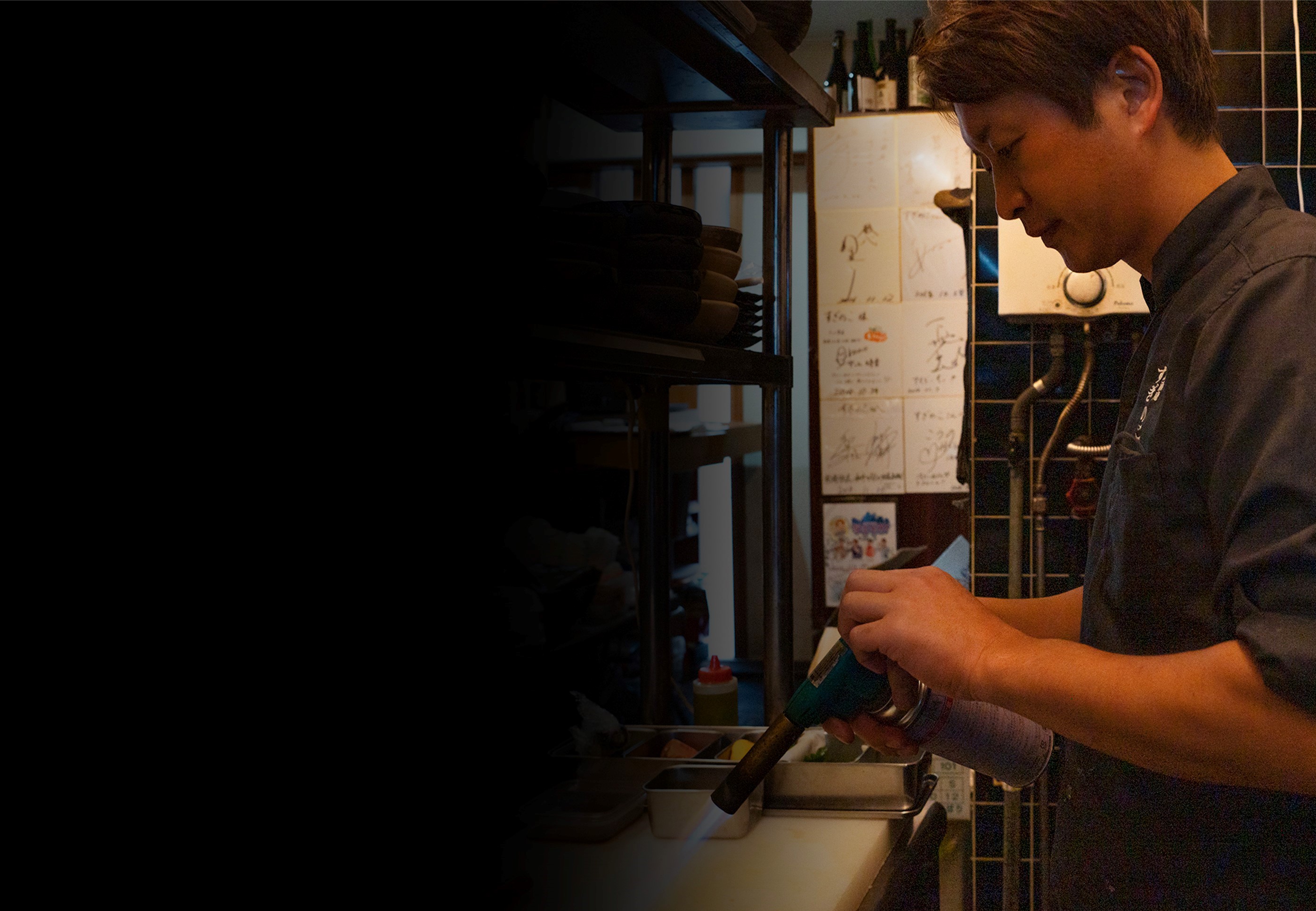 Greetings from the President

Trained at Nara's famous restaurant "Sugino"
Warmth is the only way to go, for both people and oden.

Oden is one of the most popular home cooking. I learned how to make oden, a dish that has been sublimated to an exquisite cuisine, at Oden Shu-an Sugino in Nara Prefecture, and opened Oden Shu-an Suginoko in Uwajima City, Ehime Prefecture in 2011.

One, food is creation
I will cherish the joy of being able to create, and I will never forget my inquisitive mind.

One, Customer satisfaction is the heart of contact
Bridging the customer's joy and the producer's desire with a chain of gratitude.

One, Everything is man-made
Nice people gather together with nice people. People and oden are all about warmth.

One, Passing on to the next generation
Creating a wonderful town from Suginoko as a place that embodies all that goes into building a store that will nurture smiles for generations to come.

We will continue to build our store with the above in mind.

Shopkeeper
Yuichi Shimizu
Greetings from the President

Trained at Nara's famous restaurant "Sugino"
Warmth is the only way to go, for both people and oden.

Oden is one of the most popular home cooking. I learned how to make oden, a dish that has been sublimated to an exquisite cuisine, at Oden Shu-an Sugino in Nara Prefecture, and opened Oden Shu-an Suginoko in Uwajima City, Ehime Prefecture in 2011.

One, food is creation
I will cherish the joy of being able to create, and I will never forget my inquisitive mind.

One, Customer satisfaction is the heart of contact
Bridging the customer's joy and the producer's desire with a chain of gratitude.

One, Everything is man-made
Nice people gather together with nice people. People and oden are all about warmth.

One, Passing on to the next generation
Creating a wonderful town from Suginoko as a place that embodies all that goes into building a store that will nurture smiles for generations to come.

We will continue to build our store with the above in mind.

Shopkeeper
Yuichi Shimizu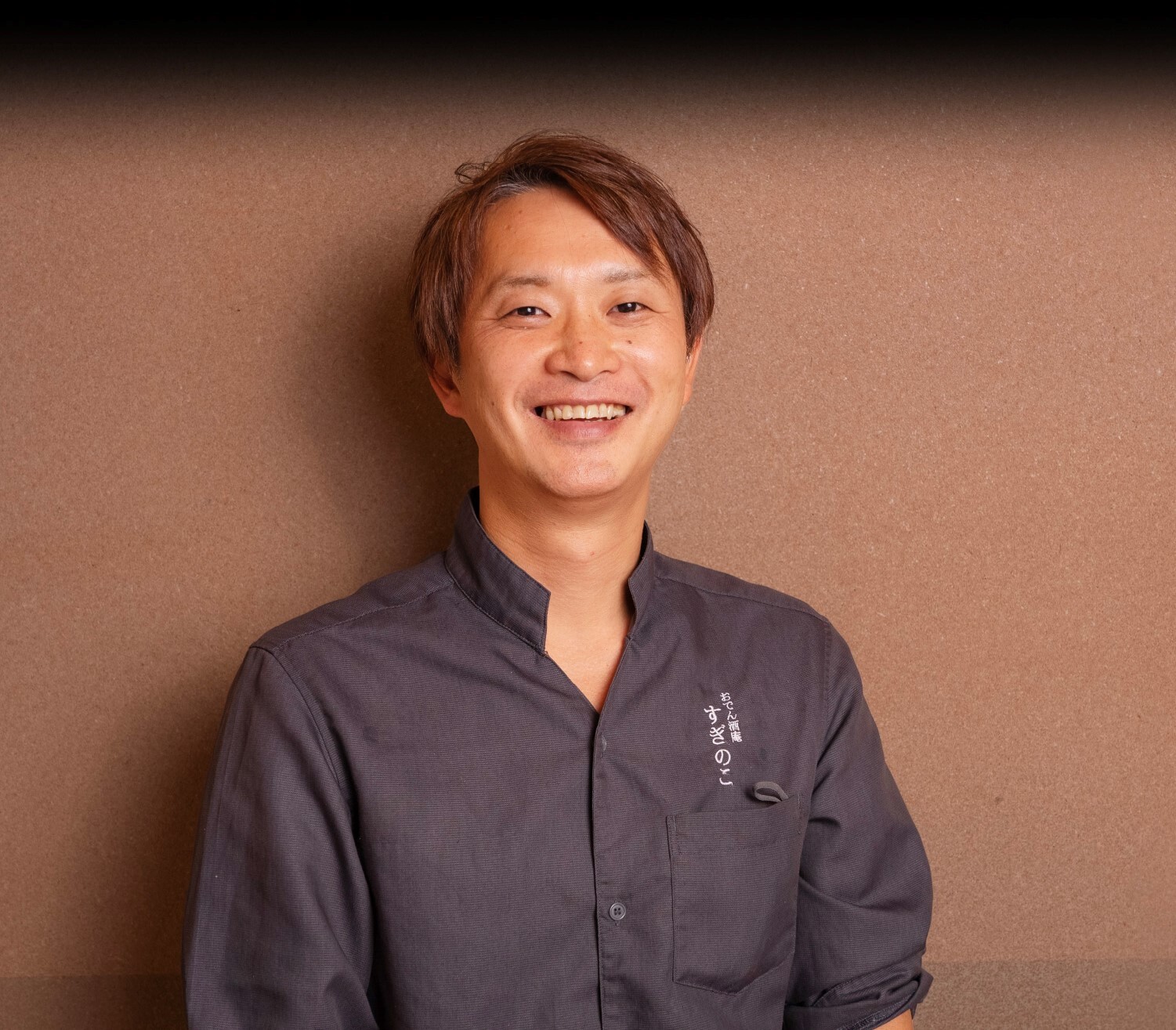 HISTORY

History

July 2011

Founded Oden Shuan Suginoko
in Uwajima City, Ehime Prefecture.

July 2013

Established Far East Food Service Co.

April 2014

Opening of
Oden Shuan Suginoko Matsuyama
in Matsuyama City,
Ehime Prefecture.

April 2016

Started selling Ponzu Ponoko
at several Michi no Eki stores.

April 2020

Start of online sales
of Ponzu Ponoko

September 2021

Withdrew from Uwajima store and
moved the base to Matsuyama.
COMPANY

Company Profile

Company name

Far East Food Service Co.

name of store

Oden Shuan Suginoko

Address

2-5-1 Kachi Town,
Matsuyama City,
Ehime Prefecture Google map
Phone number
089-968-1672
Establishment
July 1, 2011
Date of establishment
July 1, 2013